Chrissy Metz, who plays Kate Pearson on the hit TV show This is Us really got things stirred up when she stated that weight loss was mandated in her contract. She made her comments before the series went on break leading a lot of people to wonder whether an employer can mandate weight loss surgery.   She talked about her weight loss being part of her contract!
It raised the question, "Could an acting contract mandate that someone has to undergo gastric bypass weight loss surgery?"
Chrissy originally stated that it was mandated in her contract that Kate would lose significant weight during the course of the season.  In a recent episode Kate considered having gastric bypass surgery to expedite her weight loss.
That statement caused social media speculators to assume she was going to have gastric bypass just like her character Kate.
There was such an avalanche of opinions, and a backlash against the shows creators that Chrissy decided to publish a second statement clarifying her first statement.
Yes, there is a clause in her contract about weight loss. She admits that she had known this right from her initial audition. However, she has clarified and expanded on her earlier comment.
She stated, "It's definitely a conversation that we've had, and it's in my contract."
However, gastric bypass surgery was not the weight loss method they discussed. And it isn't written in her contract.
She revealed in her latest statement that Chrissy (and Kate) will be losing weight in a very healthy way!
Spoiler alert: Looks like Kate might decide to NOT have the surgery when the series resumes.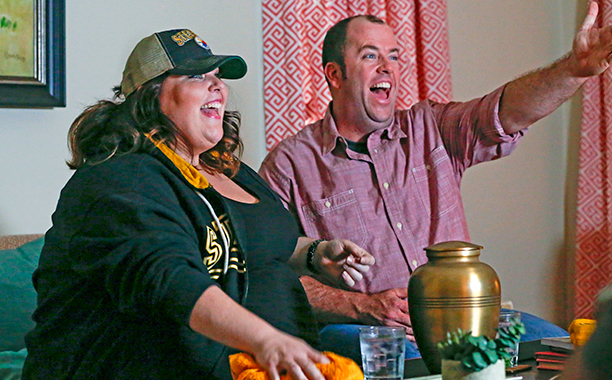 And now, in her most recent interview in People magazine she seems to be rolling back her comment about mandated weight loss being written into her contract.
"It wasn't mandated in the contract, and I probably — if I ever said the word contract, I didn't mean it in that way. I was pitched that the trajectory of Kate is that she's going to lose weight. That is who and what's going on.".
The TV series is a huge hit. Each character seems to be garnering a huge social following. For Kate's character it looks like she's started a robust discussion about healthy weight loss, fat shaming and the role weight plays in today's society.
Chrissy went on to discuss her and Kate's reason to want to change "Why not have a motivation beyond me to get to a healthy weight? Every actor does that. We're chameleons. We change, we grow as an actor." Metz went on to say "You lose weight, you gain weight, you change your hair or whatever." Chrissy does not focus on her weight or how she looks. Metz feels her job is to be vulnerable and tell a story. These sentiments are exactly why fans adore her and look to her for encouragement and inspiration.

Fans everywhere cannot quit raving about Chrissy Metz. Many feel they can relate to her and it gives them hope and makes them feel comfortable in their own skin. Chrissy is beautiful inside and out and continues to gain fans every week as This is Us continues to soar to the top. Fans seem to love Chrissy no matter what her weight loss decisions will be. Many have expressed through social media their adoration and support for the flourishing actress. Chrissy admits it still surprises her when people recognize her and want her autograph. Metz says she is still just herself, living her dream.
Kate is the latest in a long tradition of great, interesting characters who struggle with their weight. These characters seem to resonate with the general public, but suffer the constant scrutiny of "Why don't they lose some weight?"
Melissa McCarthy got her big break on Gilmore Girls. Kevin James and others have been the star in their own sitcom. But it looks like Chrissy (Kate) has reignited the discussion about how society and individuals reacted and relate to overweight people.
Here's the promo video for "Kate" just after Chrissy was hired for the show
Here's Chrissy Metz recently celebrating her 36 birthday with other cast members of the show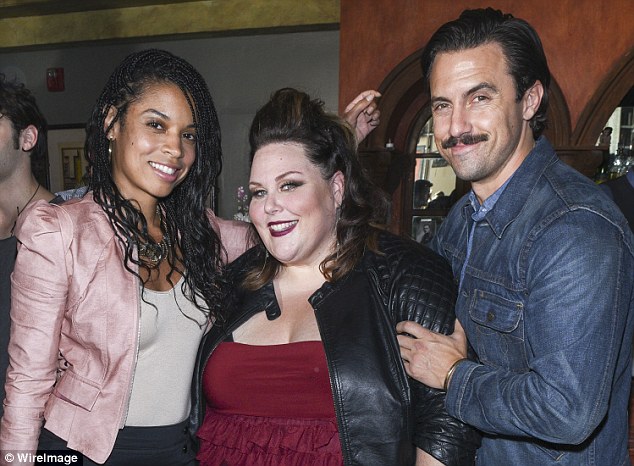 This Is Us continues to be a trendy popular show and can be seen on NBC on Tuesday nights.