It's time for the truth! There's a HUGE secret the diet and weight loss industry doesn't want you to discover.
They make their money by convincing you to try and lose weight, buying a product or service, and then waiting for you to fail. They market these quick fixes in such a way that when you fail (and most of us do fail), you'll blame yourself.
Of course, then you are ready to buy the next thing they try to sell you.
There's a lot of information available about dieting, nutrition, exercise and fitness.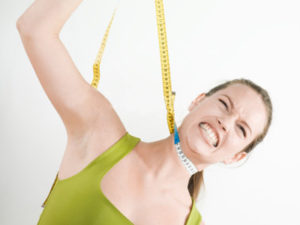 The hardest part is staying motivated and not giving up.
When you try to change things and lose weight you are still surrounded by the same environment, family and surroundings and habits.
Let's face it, it is hard to change when nothing else around you does!
It's almost supernatural to think you can do this without some exterior motivating force.
And that's what this post is about.
Ask yourself, "When you try to lose weight are you surrounded by people who are trying to do the same?"
Of course not. And, the ugly truth is, some of the people you are surrounded by are hoping you will fail. That will keep them in their comfort zone.
Here's a little trick to staying positive and motivated while trying to maintain a weight loss regime.
Surround Yourself With Proof That It Can Be Done
Surround Yourself With Real Life Examples Of People Who've Won
In know, you are probably asking, "How?"
You don't have to move, or defriend everybody you've ever met.
Here's Our Little Secret!
Search out and find real (legitimate) examples and photos of average people who've done it. Real people who've started on a weight loss program and won!
Don't go looking in shiny magazines or TV commercials. Go to Facebook, Pinterest (with caution), Instagram (with caution) and forums to find real people who have posted their results.
To get you started here are a bunch of photos of ladies who've started a weight loss journey, and crushed it! When you see these photos make sure you feel happy and positive for their success. Applaud their effort. It will help change your outlook. It proves it can be done!
Found these over at BoredPanda.com
Exactly Three Years Ago Versus Today.
From 600 Pounds To 230 Pounds. 20 Pounds Under Her Goal!

Weight Loss Is 90% Diet, 10% Exercise And 100% Mental!

Lost 198 pounds In 2 Years
From 245lbs To 145lbs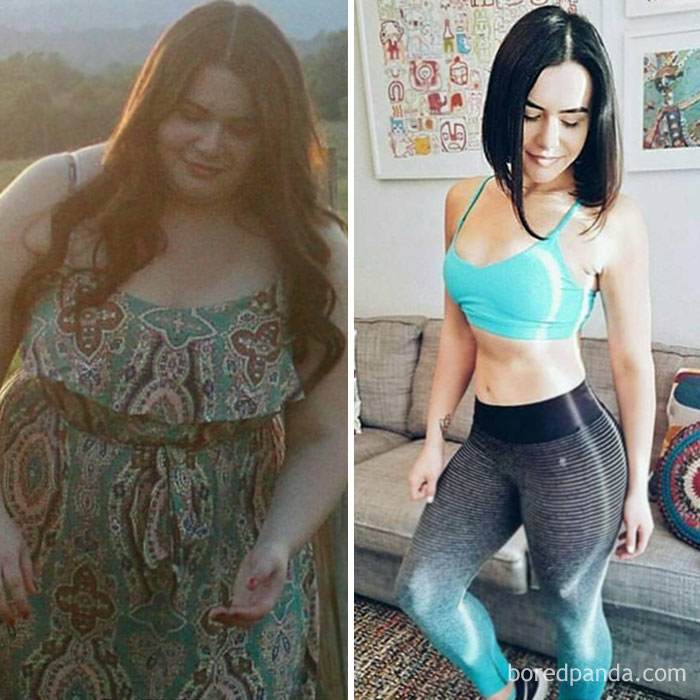 Back To 198.7 pounds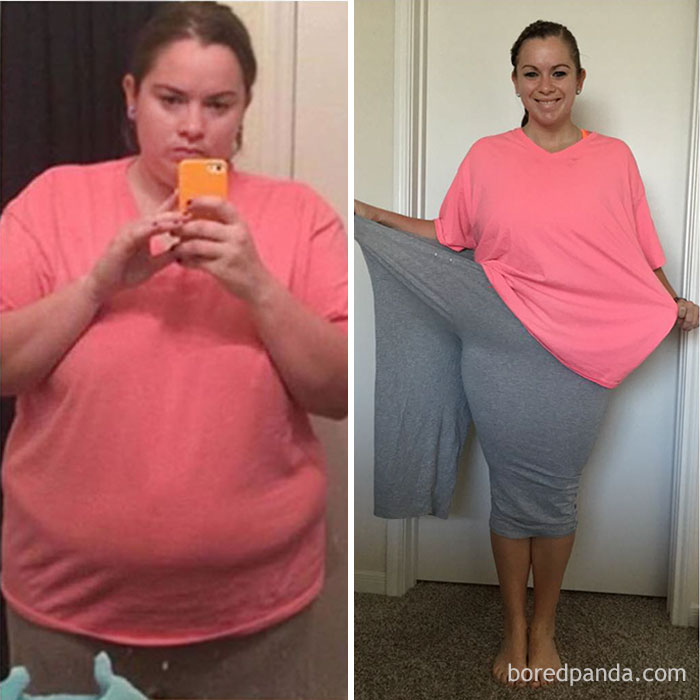 Raina Lost 98 Lbs After Doctors Warned Her She Could Die From Obesity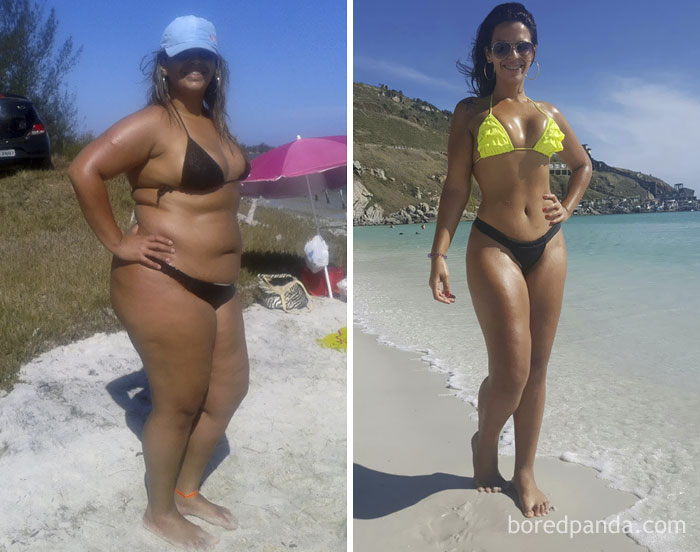 Albina Lost 63.5 Kilograms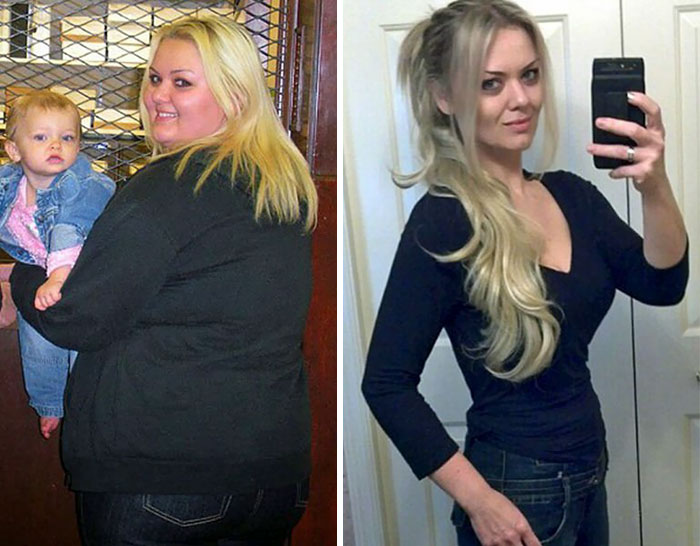 From 120 Kg To 65Kg In 18 Months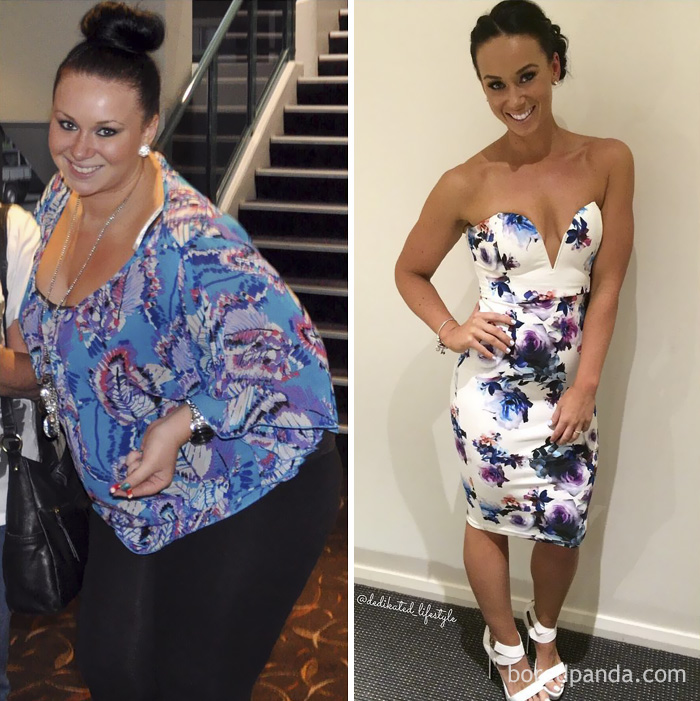 From 224LBS To 135LBS. I Agree With My Shirt. This Is A Pretty "Très Bien" Comparison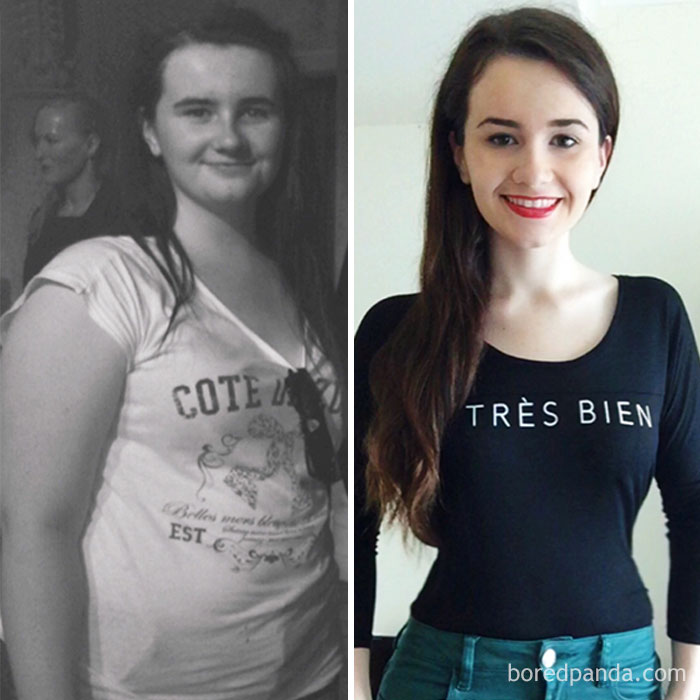 Donna Lost 112 Lbs In Two Years And Became A Fitness Model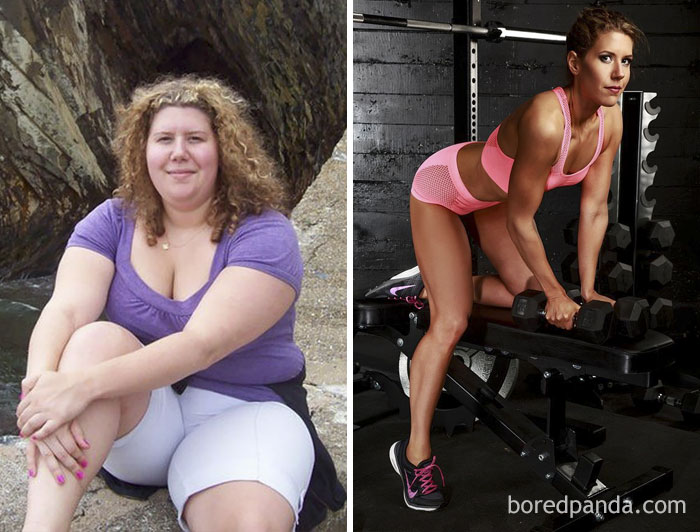 Carley Has Lost All This Weight Between March 2015 And October 2016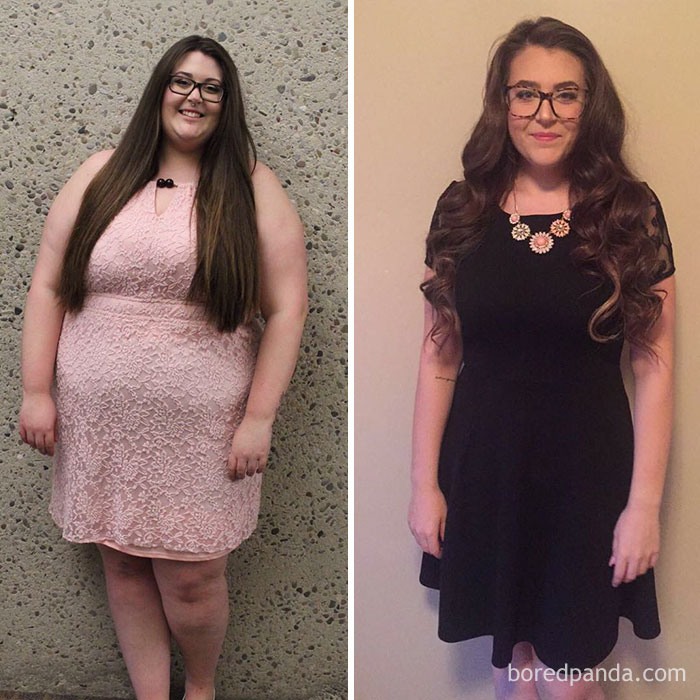 And finally, a family that decided to lose weight together.
Their Christmas Card shows how the family lost a combined 350 pounds

Hopefully this will give you an idea on how to stay motivated when you feel weak and want to sabotage your weight loss goal.
Like us on our Facebook page and we'll post more motivation Before And After Weight Loss Photos on a regular basis
source of the examples was boredpanda.com