There was a huge uproar on social media when a veterinarian (Luciano Ponzetto) posted his infamous photo of the beautiful lion he had shot and killed while big game hunting.
Karma is a bitch!
It was a little over a year ago that Luciano posted his "trophy photo" online. There was a Facebook page setup just to shame and let people vent their anger at this vet. The 55 year old Italian vet defended his actions which sparked even more outrage.
As more and more photos of his "trophies" were exposed he went into hiding for a period of time. There were even death threats sent to him.
When all of this happened a year ago, Luciano Ponzetto defended himself saying that being a vet "is not incompatible with hunting, either morally or professionally". Italy's Veterinarians' Guild was on Ponzetto's side, stating that "hunting is a hobby regulated by the law, which does not allow us to take measures against him."
Wow! A Veterinarian Guild that supports hunting as sport!
Over the last year this story quietly faded as other things took priority on social media.
The universe has a funny way of balancing things out.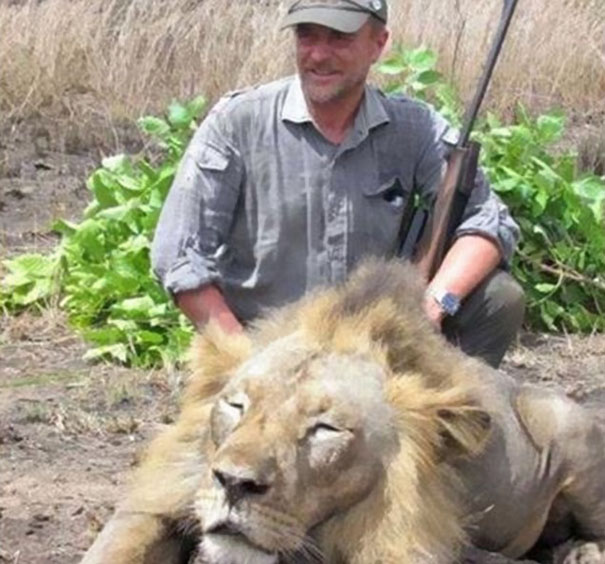 Recently Luciano Ponzetto went on another hunting expedition. It's reported he slipped on some thick ice and plummeted 100 feet down a ravine. He was trying to shoot some wild birds when the accident occurred.
His body was recovered by helicopter and taken to a local hospital…. It looks like he slipped and fell when he was out hunting. He died instantly and there was nothing that could be done. (h/t: thesun)
His Trophies!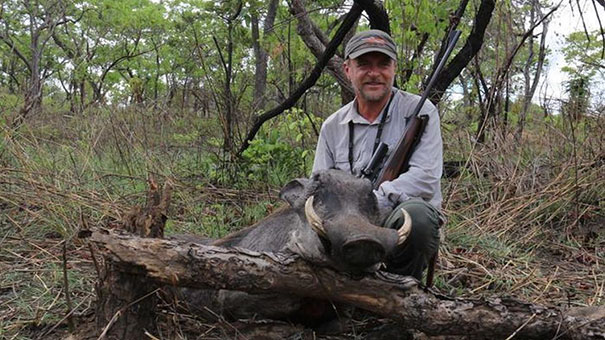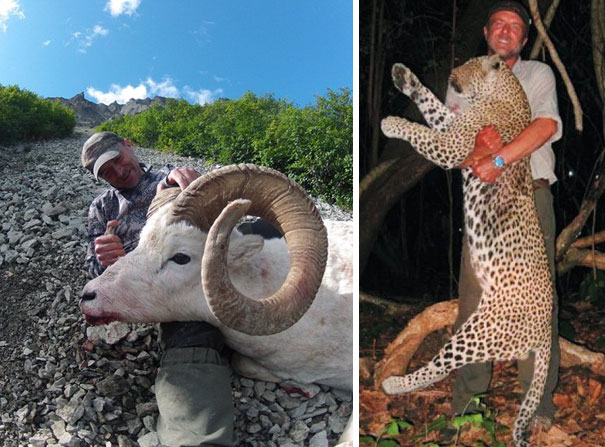 You can't escape Karma!
Excerpts from www.boredpanda.com